Introduction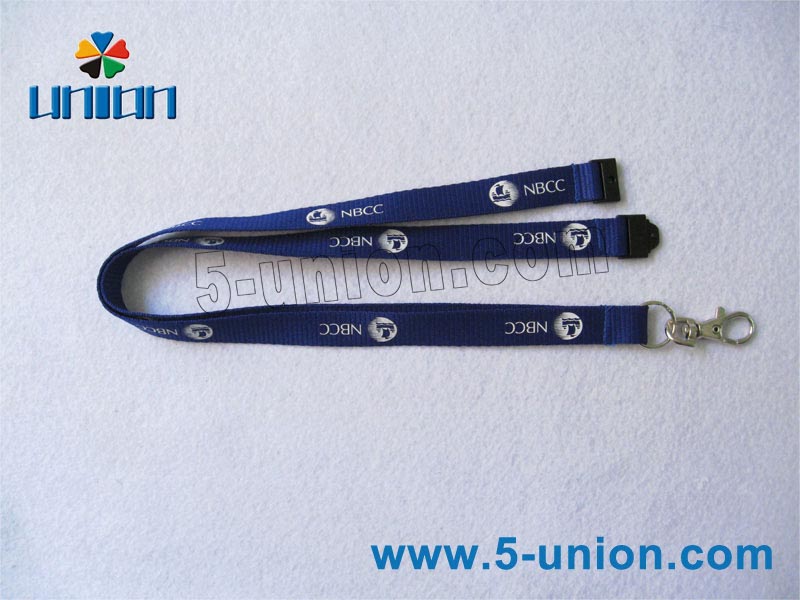 Lanyard are widely used today, from the smallest office to the big exhibitions. This is the perfect way to show others your company logo, website, statement or slogan, etc. and we would like to say, it is really easy to design and create your own lanyard style!
Lanyard type:
1.Plain polyester lanyard-This is the most common lanyard.
2.Sublimation lanyard- This material is soft and comfortable to wear, and the most important, the image on the lanyard won't be fade, crack or peel.
3.Nylon lanyard- This lanyard have the smoothest finish and more sheen than any of the other lanyard types.
4.Tubular lanyard- It's fashion lanyard.
5.Jacquard lanyard- It have flat type or round shape.
6.Satin lanyard- The most luxury lanyard.
Lanyard application:
a.Office application: To hold ID Cards, keys, cameras, cell phone, USB, etc.
b.Business purpose: It is widely used on trade shows, hospitals, schools, event meetings, concerts, conventions, fairs, government agencies and large commercial enterprises.
c.Other special purpose: To hold the bottle, to open the beer or drink, shining in the night, etc.
How to order the lanyard?
-Step 1 Select Lanyard type.
-Step 2 Select Lanyard Accessories
a. Hold Something Device (Required): metal hook
b. Additional Accessories (Option) such as buckle, safety breakway, cell phone loop, etc.
-Step 3 Show us your logo
-Step 4 tell us the lanyard size & order quantity
Then, the price will be offered!
More Products